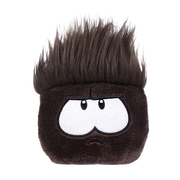 Blackie used to be a No Named Puff in october. He is now named Blackie. (formaly known as black puffle). Blackie is not a MAIN Puffle in puffleville, but is sort of an Extra Character. Blackie is simaler to . They are both in Psychodude's Team.
Psychodude's Team
Edit
Here are the Puffz in Psychodude's Team:
Blackie
Ad blocker interference detected!
Wikia is a free-to-use site that makes money from advertising. We have a modified experience for viewers using ad blockers

Wikia is not accessible if you've made further modifications. Remove the custom ad blocker rule(s) and the page will load as expected.