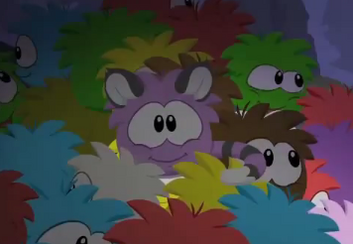 The Cat Puffle is possibly only a Purple Puffle or a Pink Puffle wearing cat ears and a tail. If it is, it is an extremely real-looking costume, but can't be because puffles don't have hats in the wild! And plus, its purple, and it would be weird if there was a purple hat for a Blue Puffle!
It looks like a Hot Pink Puffle in the shadows,

02:13

Puffle Trouble

so hot pink puffles might be the only puffles with ears and tails.
Herbert might have something to do with this... maybe after the explosion he captures all the Cat Puffles!
Galery of Different Cat Puffles
Edit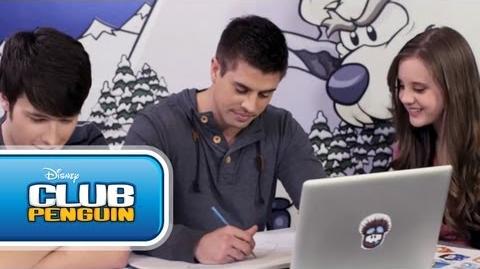 Sightings
Edit
Ad blocker interference detected!
Wikia is a free-to-use site that makes money from advertising. We have a modified experience for viewers using ad blockers

Wikia is not accessible if you've made further modifications. Remove the custom ad blocker rule(s) and the page will load as expected.