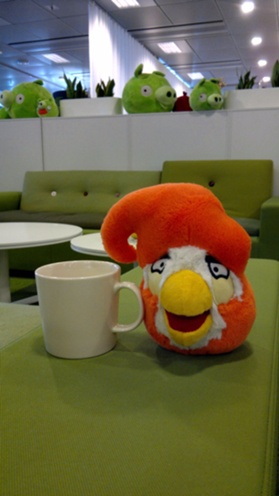 On occasion, Rovio Entertainment will create new Angry Bird characters as jokes, meant solely for fun, but are not meant to be canonical.&nbsp On October 5, 2011, the Angry Birds Twitter page tweeted the following image with the caption, "Hey@ConanOBrien we've made an Angry Bird version of you. Meet the Coco Bird!"
The plush bird was a hompage to Comedian/Talk Show Host Conan O'Brien.
Ad blocker interference detected!
Wikia is a free-to-use site that makes money from advertising. We have a modified experience for viewers using ad blockers

Wikia is not accessible if you've made further modifications. Remove the custom ad blocker rule(s) and the page will load as expected.