For simaler item, go to Boy and Girl Eggs, or Space Egg.

The Bad Piggies stole The Birds' Eggs! The Birds must destroy various stuctures, palaces, and even a castle at the end of of the game to get them back. The eggs also apear in King Pig Mode where the Birds turn into Pigs and instead of pigs in the structure, there's eggs! They are easier to defeat then pigs. There's also a helmet egg that's stronger then normal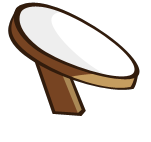 Ad blocker interference detected!
Wikia is a free-to-use site that makes money from advertising. We have a modified experience for viewers using ad blockers

Wikia is not accessible if you've made further modifications. Remove the custom ad blocker rule(s) and the page will load as expected.