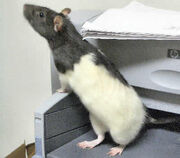 We have extra characters in
Puffleville
. The Mario Characters are in the videos the most. Here is a list of extra characters and other extra stuff like games, sites, and books:
Mario Characters (most popular extra characters)
Maldark Conqueror of All Worlds
Pickel Farmer
Om Nom
Skylanders
The Birds are not extras. they are like the second main characters in Puffleville. Puffles are 1st, but the birds are becoming more popular but still not as common as puffles in Puffleville.
Ad blocker interference detected!
Wikia is a free-to-use site that makes money from advertising. We have a modified experience for viewers using ad blockers

Wikia is not accessible if you've made further modifications. Remove the custom ad blocker rule(s) and the page will load as expected.