The Make Your Mark: Ultimate Jam is one of the many parties in Club Penguin. It was confirmed on the UK Disney Website, then on the Club Penguin Blog. [1] It started on July 19 and will end on August 1. Disney Channel's characters CeCe and Rocky from the show Shake It Up appeared as mascots at the party.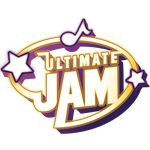 [2] Also, Cadence and the Penguin Band also made appearances during the party. The theme song for this party is The Party Starts Now.
Cite error: <ref> tags exist, but no <references/> tag was found
Ad blocker interference detected!
Wikia is a free-to-use site that makes money from advertising. We have a modified experience for viewers using ad blockers

Wikia is not accessible if you've made further modifications. Remove the custom ad blocker rule(s) and the page will load as expected.