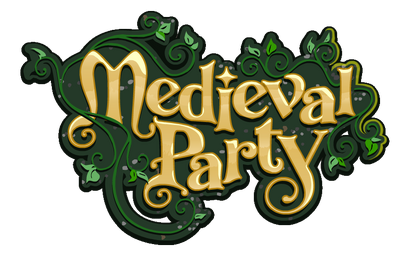 Medieval Party
Edit
The
Medieval Party 2012
is an upcoming party on
Club Penguin
. As
confirmed by The Club Penguin Times, it will be the island's 5th Medieval Party. Knights are needed to challenge
Scorn the Dragon King
.
DescriptionEdit
From Disney's UK Website:
Heroes Needed! , the evil Dragon King has taken over Club Penguin, leaving the entire island in a state of destruction, dark shadows, and ruins...
Join your friends on Club Penguin, gather your forces and rise up together to reclaim your land! Membership heroes can search for the magical items from three islands on the new quest map. Visit the Fairy Forest, the Mushroom Kingdom, and the Royal Kingdom Ruins. Collect all the scavenger hunt parts, challenge Scorn, and reclaim the magical Sky Kindom! Help defeat the evil Scorn the Dragon King!
Penguins will be able to get the Noble Knight Stamp.
It is possible that Herbert may return with Klutzy, after escaping earlier in the year during the Underwater Expedition, and that he may have something to do with the Dragon King, which is a probable reason for

00:06

SCORN!

Gary's appearance.
As confirmed by the Club Penguin Team in the Magazine, there will be new rooms called the Mushroom Kingdom, and the Fairy Forest. These may be references to Super Mario and Fairy Fables (cp play at stage).
There will be a scavenger hunt around the island. If so, the free item obtainable by completing it may be the Thunder Blade and/or the Slingshot.
Gary will reveal his new background at this party.
On a sneak peek, there was a sign that said "FREE" at the ski hill (note, it may be a coat).
The reason they didn't have Ye Knights Quest 4 is because Scorn came and you get to battle him.
Sneak Peeks
Edit
Advertisments
Edit
Login Screens
Edit
Logout Screen
Edit
Construction
Edit
Scorn Sightings
Edit
Gary Spotted
Edit
Scorn the Dragon King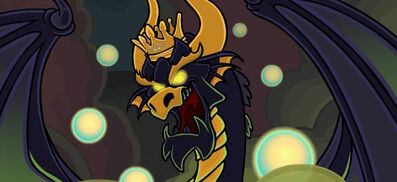 Scorn, also known as the Dragon King will appear in the Medieval Party 2012. He rules over the Sky Kindom. He tries to overthrow the kingdom of Club Penguin. Gary made knight armor that can withstand the dragons attacks. He flies over Club Penguin waiting to strike for revenge.
He is evil and wants to destroy Club Penguin.
He flies over the island every 15 minutes during construction and during the Medieval Party 2012 at the Town, the Cove, and the Dock.
Ad blocker interference detected!
Wikia is a free-to-use site that makes money from advertising. We have a modified experience for viewers using ad blockers

Wikia is not accessible if you've made further modifications. Remove the custom ad blocker rule(s) and the page will load as expected.