The Millenium Falcon is the ship that
Han Solo Bird
and
Chewbacca Bird
fly. It is like the
Mighty Eagle
of angry birds star wars. When you tap the button, the ship comes and goes around the level. You tap where you want it to shoot/smash.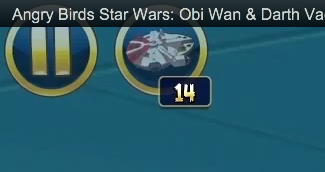 Ad blocker interference detected!
Wikia is a free-to-use site that makes money from advertising. We have a modified experience for viewers using ad blockers

Wikia is not accessible if you've made further modifications. Remove the custom ad blocker rule(s) and the page will load as expected.