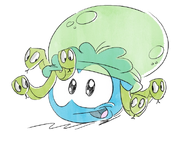 This is the list of all the Puffle hats that are available in the Puffle Catalog which is found in the Pet Shop. The Puffle Hats are clothing items for Puffles only. They were first released on October 4th, 2011. Penguins who had Membership and bought member-only puffle hats, and lost their membership, can still use the puffle hats. The Mini Polka Dot Puffle Hat is the first free Puffle Hat for non-members excluding those unlocked from the Treasure Book. But later, the the Headphones had a code for non-members, and members. The code is: HPHONES1.
Ad blocker interference detected!
Wikia is a free-to-use site that makes money from advertising. We have a modified experience for viewers using ad blockers

Wikia is not accessible if you've made further modifications. Remove the custom ad blocker rule(s) and the page will load as expected.